Pastoral Leadership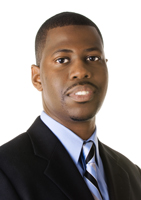 Senior Pastor
Email: PastorJoe@TruthGatherers.org

Joseph Davis, Jr. is arguably one of the Southeast's most insightful speakers. His ability to capture audiences with a simple message of faith has opened doors of opportunity to minister to various professional and religious groups locally and abroad. Originally from Miami, FL. Joseph Davis now resides in Tallahassee where he and his wife, Robbin, have the privilege of serving as pastors of Truth Gatherers Community Church.
Joseph Davis, who is more affectionately called "Joe", began preaching the word of God in his early teens, speaking at youth events and various conferences. However, in August of 1995, Pastor Joe explains that his calling to ministry came with specific instructions. He remembers the inflection in God's voice when hearing the words, "preach my word, my people are dying from the lack of knowledge. Preach my word, and let them know I love them. They do not think that I love them."
Besides his gift of speech, Pastor Joe is an accomplished musician, songwriter, a proud husband and father of two children (Charity and Joshua).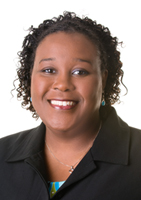 Administrative Pastor
Email: PastorRobbin@TruthGatherers.org
Robbin Davis is the devoted wife of Joseph Davis, Jr, and serves as the Administrative Pastor of Truth Gatherers Community Church in Tallahassee, FL. They have been happily married since September of 1997 and are the proud parents of Charity and Joshua.
Pastor Robbins role in ministry is not just limited to the administrative affairs of ministry. She is transparent and touchable allowing her to minister to the heart of God's people.  She challenges and encourages others to hear God's voice for themselves and to walk boldly in their gifts.  She exemplifies this as she boldly and accurately prophecies the heart of the Father regarding individual's lives.
Robbin was born in Detroit, Michigan and moved to the sunshine state of Florida in her early teens, as her parents relocated to Panama City, FL to start a ministry in the area. Pastor Robbin is also a graduate of Florida State University, where she received her degree in Interdisciplinary Social Sciences. Pastor Robbin has worked in several areas of social services and with human needs agencies within the surrounding areas. It's in this tender area of service, that God has gifted her in counsel and wisdom to combat the attack Satan has placed on the torn down places of people lives.
With a heart for prayer and a chase for hearing God's voice, Pastor Robbin brings forth a special ray of God's presence that is both sharp and precious.